Senior Level Game Designer - Northern England
Salary:

Neg

Sector:

Game Design

Job Type:

Permanent

Region:

United Kingdom

Location:

Northern England

Ref #:

D21088

Post Date:

15-02-2019 12:14 PM

An exciting and rare opportunity to join an ambitious new studio to create original games exclusively for VR platforms.


We are looking for an experienced level designer, an expert in creating compelling and memorable missions. You will be skilled in crafting level layouts and scripts to deliver a the highest quality player experience.
You will join the team early in pre-production so will have ample opportunity to make your mark on the title.


Having shipped several successful games, you will be excited by the prospect of applying your level design knowledge to Virtual Reality, keen to discover how to create highly immersive missions.
Key Responsibilities
- Create amazing missions, blending core game mechanics in varied and exciting ways.
- Lead the player through the world, ensuring that they understand their objectives and can find the way intuitively and with confidence.
- Lay out the game world and script events to create unforgettable experiences, carefully crafting the pace whilst balancing progression, challenge and reward.
- Increase the believability of the game world by scripting sound effects, voice over and animation.
- Ensure your scripts and game logic are debugged as you develop.
- Fine-tune your levels using telemetry data gathered at user tests.
- Collaborate with the rest of the design team to ensure consistently high quality level design across the game and well balanced difficulty & progression.
- Help refine the mission design process and pipelines, proposing new tools to reduce iteration time and maximize quality.
Skills & Experience
- You will have shipped at least 2 successful games in senior level design roles.
- You will have experience of using 3D level editors and scripting systems, preferably Unreal Engine.
- You will know how to use telemetry data and the results of user tests to fine-tune and balance the levels you create.

Meet our team of recruiters...
Scott has 13 years recruitment experience and 8 years in the video game industry. Scott started in I.T Recruitment within the banking sector, before leveraging his experience to move into the video games industry in 2009 and has never looked back!
Director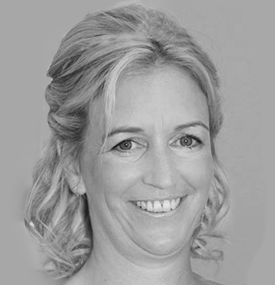 Sarah has worked in video game recruitment for 3 years and is an expert talent finder. Hard working, friendly, approachable and a real people person.
Talent Finder
Laura has worked in recruitment for 7 years and is expert in her chosen field specialising with producers and game designers.
Senior Recruiter
Toby is a dedicated account manger and recruiter, hunting talent across UK & Europe. Always on the look out for solid coders!
Account Manager
After 3 years working in recruitment, Georgio has transitioned into the video games industry to use his experience to help make the games we love. His specialism is with Artists and Animators.
Recruiter - Art & Animation
Reach out and we'll reach back