21.05.2017
Build a career in the European video games market?
Can you really build a career in the European video games market?
Whether you're a programmer, game designer, artist or animator, or just thinking about pursuing a future career in the video game industry in Europe, you may be wondering how viable making a living from this dream job might be.
In this article we look at some of the figures behind video games in Europe, and the current state of the job market for professionals in the this industry.
The first thing to consider is that there is a huge demand for video games in Europe. In
Newzoo's Global Games Market Report
, updated on April 2017, it shows Germany, the United Kingdom, France, Spain and Italy are all in the top ten countries in the word for money spent on video games.
While these figures include money spent on games developed in other countries such as the USA, Japan and China, Europe has its own array of fantastic video game studios producing exciting and innovative titles to feed this huge demand.
What does the future of European Video games look like?

The good news is all research suggests that the European video game market will expand, with predictions that strong growth can be expected between now and 2019.

The figures show that in 2016 the size of the video game market in Europe, the Middle East and Africa grew by 7.3 percent year on year.

Other interesting stats show a growth in different gamer demographics. While the number of females playing games in Europe has remained encouragingly high and steady at 44% since 2012, GameTrack research in to the European video game market (UK, Germany, France and Spain) has shown a dramatic rise in gaming from older generations.

Between the third financial quarter of 2013 to the third quarter in 2016, gaming amongst the 35-44 year old age range rose from 36% to 46%. Some of this rise has been attributed to the increased accessibility of mobile games.

Interestingly the diversity of gamer demographics in Europe opens up questions for game studios on the range of people they hire from different backgrounds and age groups. If more games need to be targeted at women, and an older age range it makes sense to have a wider demographic of people involved in their production.
What kind of Video Game Studios are there in Europe? What are the potential opportunities?
To understand the type of job opportunities that may be available for video game professionals in Europe, let's take a look at the profile of just a few successful European game developers and the kind of projects they work on.
Asobo Studio
– (Bordeaux) Asobo are working on their own IP's across PS4/Xbox1/PC platforms and as well as collaborating with Microsoft and Ubisoft on others. Asobo have recently announced
"A Plague Tale: Innocence"
and are the first independent studio involved in the
Microsoft HoloLens program
, Asobo is now a world leader in holographic entertainment.
King
– King are a leading interactive entertainment company for mobile platforms with studios in 7 different European countries and over 200 titles including Candy Crush Saga. Pet Rescue Saga. Bubble Witch Saga 2. Paradise Bay. Recently acquired by Activison/Blizzard, King have announced that they are bringing the iconic AAA console/PC title Call of Duty to mobile.
Guerrilla Games
(Amsterdam) - Guerrilla is one of Europe's leading game development companies and a wholly-owned subsidiary of Sony Computer Entertainment Europe. Guerrilla employ over 200 people and their recent title include
Horizon Zero Dawn
,
Rigs
for Sony's VR platform and
Killzone.
Gameloft
(France) - Gameloft is headquartered in Paris and focuses on producing smartphone versions of popular console games, including Assassin's Creed. Gameloft currently has 113 different iPhone games available to download and the company has 5,200 developers working across 27 studios.
EA Digital Illusions CE
(Stockholm) -
Battlefield
and
Mirror's Edge Catalyst
are just a couple of the major titles developed by EA Digital Illusions CE, which is more commonly known as DICE. The studio is owned by video game superpower Electronic Arts.
The above European video game studio profiles give a clear indication that there are some great studios in Europe making world class games, that are extremely profitable. Jobs are available in the industry for those with the drive and talent to go for them.
Other considerations...
EU Funding Programme Creative Europe, an EU funding programme was set up to support the development of the video game industry in European countries.
In the last year, 23 European game developers were awarded funding that totaled over €2.5 million. The grant received per developers/studios seems to be in the range of €42,000-€150,000.
Bigger budgets than the Movies...
When you consider the financial backing AAA titles get, and the fact that sometimes, they have bigger budgets than movies it's clear this is a major industry which can offer you the chance to progress into senior positions and management. The Witcher 3: Wild Hunt, for example, had a development budget of over €40 million (the overall budget was over €70 million), while Grand Theft Auto V had an immense development budget of approximately €120 million.
More AAA Studios in Europe...
AAA studios have been expanding in Europe for some time, with Ubisoft announced in April 2017 that they are planning to open up two new studios in France and Germany.
Add to that all the ambitious indie game studios which are popping up on the EU gaming market, and you've got plenty of demand for people with your skills.
We'll do our best to keep you updated regarding video games jobs in Europe. Feel free to check our
job board
for current vacancies. Furthermore, if you want to be among the first who find out when a new position opens suited to your skills, you can always set up a
job alert
or
get in touch
with us.
Posted by: InGame Recruitment Ltd
0 comment(s)
Meet our team of recruiters...
Scott has 13 years recruitment experience and 8 years in the video game industry. Scott started in I.T Recruitment within the banking sector, before leveraging his experience to move into the video games industry in 2009 and has never looked back!
Director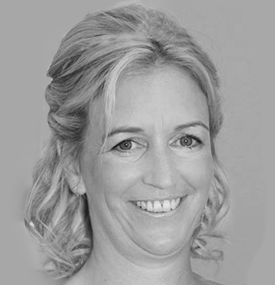 Sarah has worked in video game recruitment for 3 years and is an expert talent finder. Hard working, friendly, approachable and a real people person.
Talent Finder
Laura has worked in recruitment for 7 years and is expert in her chosen field specialising with producers and game designers.
Senior Recruiter
Toby is a dedicated account manger and recruiter, hunting talent across UK & Europe. Always on the look out for solid coders!
Account Manager
After 3 years working in recruitment, Georgio has transitioned into the video games industry to use his experience to help make the games we love. His specialism is with Artists and Animators.
Recruiter - Art & Animation
Reach out and we'll reach back