30.04.2017
Has Virtual Reality (VR) Gaming Impacted Recruitment Needs?
If you've been working in the video industry for some time, you've probably started to wonder if virtual reality gaming has had a significant impact on the industry overall, and at what point you should consider moving your skills towards this platform. It's only natural to ask yourself that. After all, it wasn't too long ago that many of us scoffed at the mere suggestion of virtual reality games becoming popular and having any sort of influence whatsoever. Considering the costs that went into developing such games, and the fact that it was a niche genre, you would have never thought developing VR games would become something you could potentially make a career out of. Still, just because virtual reality gaming is trending, is it to be considered and how much momentum does it carry and how much is the industry worth?
So, let's take a look at the official numbers.
How Much Has the VR Gaming Industry Really Grown Over the Last Year?
Back at the beginning of 2016, it was estimated that the VR industry would generate around $5.1 billion by the end of the year. What's more, it was expected that the European virtual gaming market would take around $1.9 billion. Quite the hype, right?
Well, as it turned out, it was just that – hype. In reality, VR games only generated a total of $2.7 billion by the end of 2016. Significantly lower than it was expected – that's for sure. We would argue that the VR market under-performed because of product shortages and a lack of exclusive titles or maybe expensive hardware. Of course, this is expected to change (for the better, we hope) in 2017 – as well as in the following years. After all, according to recent reports, it's expected that the VR industry will generate up to $74.8 billion by 2021!
So, Has VR Games Impacted Recruitment Needs?
You're not the only one asking this – many programmers and developers in the gaming industry are wondering if they should start learning VR coding guidelines and make a change in the future. Completely understandable – if the industry were to grow as expected, there would be plenty of potential for building successful careers. Of course, if 2016 taught us anything is that you can't always rely on predicted revenues. Actually, based on those revenues, you'd think recruitment needs would have suffered in the VR industry. That doesn't seem to be the case, though. In fact, job postings for VR gaming jobs have skyrocketed 400%!

So, yes – VR gaming has had quite an impact, and it's very likely the demand for VR programmers, artists and designers will increase in the future.

Stay Tuned for More

We'll do our best to keep you updated regarding the VR gaming industry. You can also check out the VR-related jobs we have posted on our website. If you think you've got what it takes, just apply – the process is very simple.
Furthermore, if you want to be among the first who find out when a new VR position opens up, you can always
get in touch
with us.

We have years of recruiting expertise, working with small, ambitious game development studios, as well as well-known AAA's. So, we are well positioned to keep you up-to-date with the latest developments regarding VR gaming.
Posted by: InGame Recruitment Ltd
0 comment(s)
Meet our team of recruiters...
Scott has 13 years recruitment experience and 8 years in the video game industry. Scott started in I.T Recruitment within the banking sector, before leveraging his experience to move into the video games industry in 2009 and has never looked back!
Director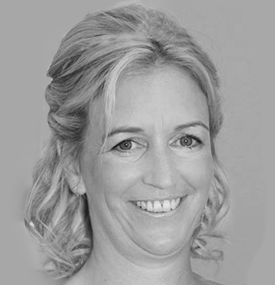 Sarah has worked in video game recruitment for 3 years and is an expert talent finder. Hard working, friendly, approachable and a real people person.
Talent Finder
Laura has worked in recruitment for 7 years and is expert in her chosen field specialising with producers and game designers.
Senior Recruiter
Toby is a dedicated account manger and recruiter, hunting talent across UK & Europe. Always on the look out for solid coders!
Account Manager
After 3 years working in recruitment, Georgio has transitioned into the video games industry to use his experience to help make the games we love. His specialism is with Artists and Animators.
Recruiter - Art & Animation
Reach out and we'll reach back