04.05.2017
How will the Future of video gaming impact Jobs?
How will the Future of video gaming impact Jobs?


The future of gaming. It's always a very exciting subject. Technology continues to progress at a rate of knots. It allows for greater gaming experiences, and enables new trends to emerge.

But how does it affect those employed in the industry, or graduates looking to break in? How do coders and programmers adapt to all these changes? And more importantly how do they know what the changes are likely to be so they can stay ahead of the curve?

In this article we take a look at some of the predicted trends for the future of video gaming in 2017 – 2018 and how these trends will likely affect gaming jobs in the UK.


A change in traditional console generations

Until recently console generations had a set time span of about 6-8 years, before the next version would be released. A couple of big events in 2016 and 2017 have now changed the landscape. The Playstation 4 Pro and Xbox One Scorpio have marked a new cycle some believe could be similar to the strategy employed by Apple with the iPhone. Apple put out a new, improved iPhone model every year and then position last year's phone as a more affordable and entry level device, while also keeping everything compatible. Upgrades may not be every year, but regular incremental improvements like those seen with the iPhone seems to be the future for consoles. And just like Apple with the iPhone all the indications are that the new models will now remain compatible with the previous one. That means Xbox 360 games and accessories can be used with the newer Xbox One and Xbox One Scopio.

The good news is that original models will get cheaper, faster than they ever have before, meaning more people can afford to buy and play games.

A quick fire release of more powerful consoles will mean more work for programmers, artists and game designers and more gaming jobs in the UK, as upgraded consoles are released the need for games to be optimized to take advantage of this higher performing tech will grow.
More Augmented Reality mobile games

Games crossing over into mobile was a big move in 2016. Pokémon Go and Fallout Shelter were massive hits, King have recently announced that they are bringing Call of Duty to mobile. Using mobile effectively is a topic that has bamboozled game publishers for years – how do you best reimagine console and PC games for a mobile platform?

Augmented reality (AR) may provide some of the answers. After the great success stories of 2016, it is anticipated we'll see a lot more games moving onto mobile this year and beyond. Now people are used to the idea that you can play games and see cool things through your camera with augmented reality, the platform is set to explode.

Coupled with business's embracing AR across industries, functions and applications, will mean experience with AR gained through game development will provide an excellent foundation of cross industry skills which could prove valuable for your future.
A tough year for VR

It seems that 2017 will be another tough year for Virtual Reality games, following on from some disappointments in 2016. Last year was predicted to be the year of VR, but in reality what we got was a lot of expensive hardware with potentially big capabilities. Unfortunately the game experiences fell a long way short of generating a bigger buzz and following for the medium.
It's unlikely we'll see VR become mainstream in the short term, but a move towards wireless headsets in 2017 – 2018 should at least be more appealing than the current untidy cabled versions.

For programmers working on VR games, there is no need to think your job is at immediate risk, VR will surely have a massive contribution in the future of interactive entertainment, In fact, job postings for VR gaming jobs have increased by 400%, and any experience gained on VR platforms will surely stand you in good stead for the future.
Stay Tuned for More

We'll do our best to keep you updated regarding trends in the gaming industry. Feel free to check our job board for current vacancies. Furthermore, if you want to be among the first who find out when a new position opens suited to your skills, you can always set up a job alert or get in touch with us.

We have years of recruiting expertise working with small, ambitious game development studios, as well as well-known AAA's, so we are well positioned to keep you up-to-date with the latest developments regarding the gaming industry.
Posted by: InGame Recruitment Ltd
0 comment(s)
Meet our team of recruiters...
Scott has 13 years recruitment experience and 8 years in the video game industry. Scott started in I.T Recruitment within the banking sector, before leveraging his experience to move into the video games industry in 2009 and has never looked back!
Director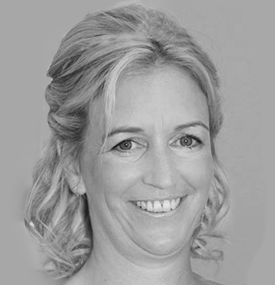 Sarah has worked in video game recruitment for 3 years and is an expert talent finder. Hard working, friendly, approachable and a real people person.
Talent Finder
Laura has worked in recruitment for 7 years and is expert in her chosen field specialising with producers and game designers.
Senior Recruiter
Toby is a dedicated account manger and recruiter, hunting talent across UK & Europe. Always on the look out for solid coders!
Account Manager
After 3 years working in recruitment, Georgio has transitioned into the video games industry to use his experience to help make the games we love. His specialism is with Artists and Animators.
Recruiter - Art & Animation
Reach out and we'll reach back