04.04.2017
Brexit and the UK Games Industry
March's London Games Festival was a 10-day celebration of the evolving and successful video games industry in the UK. In a world of uncertainty, the industry is holding strong and provides a solid and important backbone to the UK economy. In 2016, the UK games industry was valued at £4.33 billion, up 1.2% from the 2015 figures. The results show that even though 2016 was a tumultuous year for Britain, video games and their developers survived the stormy waters and grew.


June 2016 saw the UK vote for Brexit, and the country, as well as those from the EU living and working here, went into a frenzy with concern. One of the main concerns was the economy and bleak financial outlook of independence. In terms of the video games industry, it generates massive capital for Britain. In 2016 the UK was the 6th largest market in the global industry which is worth $99.6 billion, demonstrating that Britain's games businesses are an important contributor to the world of video games and our country's economy.


If anything were to affect the British video games industry's ability to remain an industry frontrunner, then it would be the future potential for games businesses to hire talent from all over the world. Talent has been named as the primary concern for games businesses, with 60% of games businesses relying on skilled international talent to fill UK games jobs. The UK games industry is home to around 2088 active games companies and a total of 12,100 full-time employees, and these companies rely on the ability to hire people from all over the earth to generate the capital it does today. EU employees are an important part of the UK games industry, and 98.4% of businesses believe that EU citizens with the skills that the games industry needs should have a right to live and work in the UK and will fight for that right to be upheld.

The main challenge for UK games businesses is to attract and keep the global talent it so desperately needs. While no rules for Brexit have been formulated, the referendum results damaged the UK's attractiveness as a destination for EU and international candidates.

Despite not appearing to be an appealing location to live and work due to the uncertainty of Brexit, the industry in Britain needs EU and international talent to thrive. UK game studios generally look to Europe and further afield for specific talents, with 87% of games businesses hiring international and EU nationals to fill skilled roles. In general, the UK thrives because it can hire the world's best talent, with 57% of games businesses employing EU workers. On average, EU employees make up 34% of a company's total number of employees.

Furthermore, UK games businesses believe that their ability to succeed relies on being able to bring together a global group of workers. Being an international team brings different skills and alternative perspectives to a company, enabling developers, designers and artists to create innovative and award-winning games.

However, the response to an approaching Brexit is relatively optimistic from the games industry. Despite it's flaws, Brexit will offer a unique opportunity for our current immigration system to be reformed to ensure games studios can easily hire the best global talent without the difficult and expensive visa systems which are currently in place.

To date, there's still little information on EU citizens' statuses in the UK once we exit, as well as UK working conditions on exit. But history has shown that the UK are world leaders in working conditions reform, going all the way back to 1833 Factory Act and the more recent 1998 National Minimum Wage Act. The advancement of a better workplace has long been a concern in British politics and will remain that way.

Several fundamental EU employment laws were already strictly in place in Britain before they were legislated in the EU. In addition, employment legislation in the UK goes beyond what's required by EU law. For example, the UK states that full-time employees are entitled to 28 days of annual leave (inclusive of bank holidays) per year whilst EU legislation requires employers to grant a minimum of 20 days annual leave. For these reasons, it's unlikely that working conditions will plummet after Brexit. But for those who like peace of mind, it's likely that the UK will take inspiration from Norway and remain part of the EEA. If they do, then Britain will remain subject to most of the key aspects of EU employment law.

It's impossible to predict with certainty how the UK's employment laws may change following a break with the EU, but it's safe to assume that EU nationals living and working in the UK will keep their right to stay. Theresa May has stated that she wants to guarantee the millions of EU citizens already in the UK that they can stay, as long as British expats get the same assurance.

With extensive employment legislation already in place in the UK, it's unlikely that current employment rights and the government's attitude towards workers' rights will change upon exit from the EU. The UK is home to millions of EU citizens and will remain so after we leave the EU.


* All statistics provided by Ukie's report 'State of Play - The UK games industry's priorities for the EU negotiations'. Available here: http://ukie.org.uk/brexit



Posted by: InGame Recruitment Ltd
0 comment(s)
Meet our team of recruiters...
Scott has 13 years recruitment experience and 8 years in the video game industry. Scott started in I.T Recruitment within the banking sector, before leveraging his experience to move into the video games industry in 2009 and has never looked back!
Director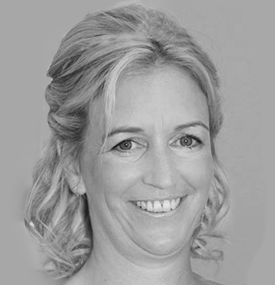 Sarah has worked in video game recruitment for 3 years and is an expert talent finder. Hard working, friendly, approachable and a real people person.
Talent Finder
Laura has worked in recruitment for 7 years and is expert in her chosen field specialising with producers and game designers.
Senior Recruiter
Toby is a dedicated account manger and recruiter, hunting talent across UK & Europe. Always on the look out for solid coders!
Account Manager
After 3 years working in recruitment, Georgio has transitioned into the video games industry to use his experience to help make the games we love. His specialism is with Artists and Animators.
Recruiter - Art & Animation
Reach out and we'll reach back